Bulk SMS Marketing
Bulk SMS Marketing is a tried and tested way to stay connected with your customers.
What's the cheapest way to reach an international audience?
How can your messages reach all devices?
What is the most cost-effective way to communicate with your customers?
Bulk SMS is a simple and speedy way to instantly share deals, promotions, and updates.
Your Message, Anywhere In The World
Cellfind's bulk SMS platform makes it easy for you to connect with your customers. We offer unique features, amazing plans, and the best customer service.
The Bulk SMS Platform Advantage
Short Message Services are ideal in situations where money is tight, internet connections are limited, and where locations are remote. It's also perfect for extending your reach across international borders at the lowest cost possible.
70%
of consumers opt in to receive business text messages
52%
of consumers reply to an SMS within 60-120 seconds
< 50%
of consumers check their SMS messages 10 times per day
Benefits of Bulk SMS Marketing
Bulk SMS has all the tools you need to deliver effective, targeted and personalised marketing messages.
SMS gives your customers the option to communicate with you instantaneously.
SMS can help your business stay connected to its customers – any time, any day, and on any handheld device.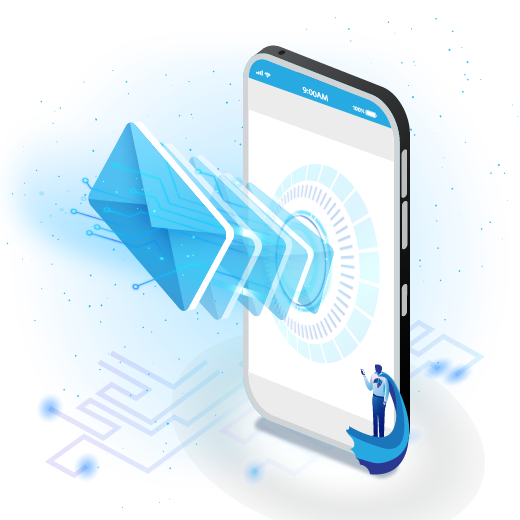 Choose the Right SMS Marketing Services Provider
Expanding into new countries and regions becomes easier with Cellfind's bulk SMS messaging solution. Our platform is robust and fully integrated, ensuring that your message is delivered without fail.
Enjoy competitive pricing, guaranteed delivery, and a better response rate.
Reach, Inform & Engage Your Customers
Cellfind stands behind its Bulk SMS solutions and supports growing South African businesses
Lowest cost routing
Technical assistance for your team
Best rates in South Africa
Multiple packages available