Add the WhatsApp Business API to your business toolkit.
WhatsApp Business API
Do you want to impress your customers with the best service and support on the best messaging app?
If so, then you need answers to these questions:
What is the difference between WhatsApp Business and The WhatsApp Business API?
Is WhatsApp Business API free?
Want a WhatsApp Business Account?
Cellfind offers the best WhatsApp business API rates in South Africa
What is the Difference between WhatsApp Business App and The WhatsApp Business API?
WhatsApp Business API – A fast and versatile two-way customer communication tool for businesses supporting unlimited user and devices.
WhatsApp Business App
Best suited for small businesses
Free WhatsApp download for iOS and Android
Limited to one user
Limited reach
Free to use
WhatsApp Business API
Suitable for mid to enterprise-level business
Access to enhanced software
24/7 support from Business Partners
GDPR/POPIA compliant
Unlimited users
Onboarding program
Excellent reach
Automated systems and templated messaging
Integrated chatbot
User dashboard for in-depth monitoring
Displays verification badge
Why Choose WhatsApp Business API?
Connect instantly with your customers and streamline your customer service with WhatsApp Business API.
Brilliant Customer Service and Support with WhatsApp
Enhance your service with automated systems
Free up your team for better service
Reduce the workload on customer service staff
Chatbots channel communication and take the load off
Deliver cohesive customer communication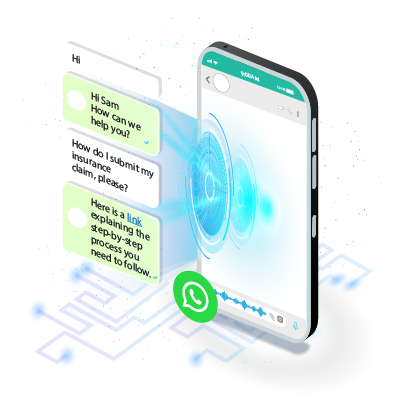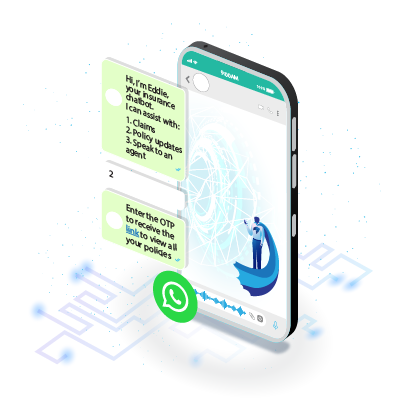 WhatsApp Chatbots Speed Up Your Service
Automate and direct customer conversations
Answer common questions quickly
Handoff to a human agent when required
24/7 support for valuable customers
Available on WhatsApp as well as your website and other channels
Easy to build and manage
Real-time Messaging and Customer Support with WhatsApp
Send notifications and time-sensitive information
Send and receive audio files, video, contact information or documents
Share location information for logistics
Chatsbot offer faster, simpler service
Integrate with CRM and other business tools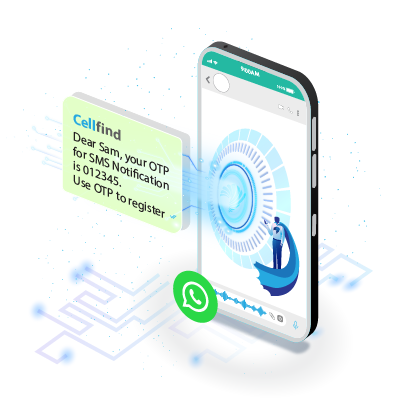 WA Business API is taking the business world by storm and is rapidly becoming an essential part of any customer engagement strategy
Is WhatsApp Business API Free?

No, but it does leverage the strongest and most involved user base, sending approximately 65 billion messages around the world in a single day.
Connect with your customers using the most user-friendly system at the most affordable rate.
Put WhatsApp Business API to work in your business today
Flexible and affordable pricing options.
Fast and efficient integration into your business systems.
Manage all communication via one intuitive dashboard.
Segment contacts based on behaviours and demographics.
Implement Live Chat and bots for rapid, effective customer communication.