Collaboration Enables You To Think Differently About The Way You Do Business
Smart business owners keep a close eye on their competition. It makes sense; if there are new systems, products, or services that they are leveraging then maybe we should get in on the action.
Really smart business owners collaborate with other companies to stay three steps ahead of their competitors.
Business collaboration with carefully selected partnerships offers so many hidden benefits aside from simply adding to your bottom line.
Done right, partnerships bring
Creative inspiration
A variety of new perspectives, and
Add different contexts to data.
Build Partnerships
Product Toolkit
Clever Business Collaboration Using Mobile Communication Tools
We offer our clients the value of our tried and tested products to add to their own.
They then reap the rewards of flexible business growth, value-added services, and a larger stable of offerings.
Here's what that looks like.
Mobile Panic Solutions
We South Africans are in the unenviable position of having one of the highest crime rates in the world. This alone makes a mobile panic button more of a necessity than an optional extra.
Build a loyal and happy customer!
Mobile Panic Apps are simple to deploy as white label products and offer any or all of the following benefits:
Panic buttons for emergencies, whether a home invasion, a medical crisis, or hijacking. Appropriate support is sent immediately to the location of the mobile phone.
A vehicle assist service aids a stranded motorist.
Home assist features include recommendations for trustworthy tradesmen to homeowners.
Legal assist offers customers 24/7 support from qualified lawyers and legal consultants for certain matters.
DID YOU KNOW

Many companies have partnered with Cellfind to make use of the smart tech that goes on behind the scenes and offer their customers a mobile panic solution as part of a service bundle. This really is a brilliant way to add real value to our customers and show that we care about their well-being.
Prepaid Services
The prevalence of prepaid services here in South Africa offers smart businesses an opportunity to retain customers and provide advantageous benefits to staff using Cellfind's solutions.
Add to your bottom line, but more importantly, and position yourself  as a valuable and versatile resource.
Purchase airtime, data, or electricity in bulk
Resell it with your own mark-up to customers or employees
miDocuments
For instant and secure distribution of payslips, invoices, or statements, miDocuments is the solution.
A user-friendly portal from Cellfind allows businesses to send out personalised information to a mobile phone, secured with a password or other secret code.
Companies can track the sending and opening of sensitive information to customers or staff while still maintaining the total privacy of the document.
Users have the option to save the PDF onto their device or to access it whenever they need to from the secure link.
Automation is easy, distribution is secure, and costs are surprisingly low.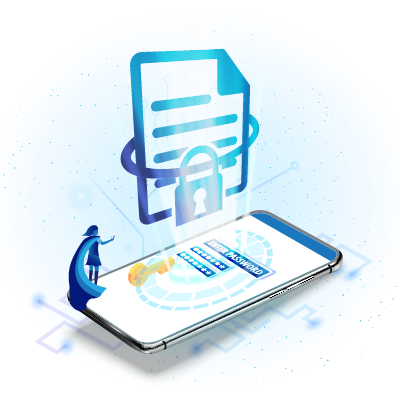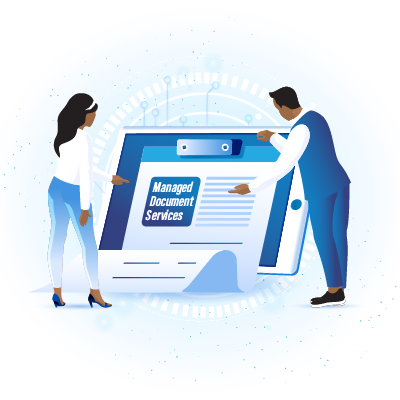 Managed Document Services
Created with the financial and insurance sectors in mind, managed document services take the headache out of managing the volume of necessary customer documentation.
From the logistics behind campaigns to the requirement to efficiently manage technical tickets, managed documents services integrate seamlessly with your current systems to ease the burden of control.
Customer support is made simple when the information that you require is readily available and easily managed, thereby lifting your customer service to the next level.
Our clients appreciate the value of this robust solution without having to spend their own resources developing the secure and efficient platforms that we offer.
Mobile ID
HERE'S A SIMPLE ECONOMIC FACT
Businesses require an online presence today!
Those that are, and are maximizing their presence using apps and other online tools have access to a secret weapon.
Mobile ID services allow for safe and secure online customer actions which speed up their interaction with your company.
When applied, a user experiences seamless contact with your business as complex security algorithms run quietly in the background.
User's information can be securely prepopulated and verified online while shopping, reducing friction and ensuring safety for both parties.
The health and finance sectors enjoy the benefits of safely sending and receiving customer information in the most user-friendly manner.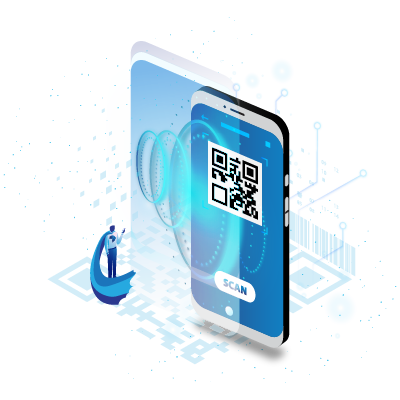 Certainly, businesses that place a high value on their customer's online security and who are determined to offer fast, smooth online interaction would benefit from Cellfind's Mobile ID service.
Collaborating with Industry Leaders
The research and development costs of a new product such as these listed above are prohibitive for most companies. Yet, their value is clear.
There is no logical reason to reinvent the wheel when there are services and products that work incredibly well available for you to tap into.
Collaborating with businesses who have mastered the technology and service behind some of these innovative systems is a smart choice.
How can you make use of these value-adds in your company?
Mobile communication is the way of the future and adopting it has never been easier.
Chat with the Cellfind team who will guide you in finding and implementing the best collaborative tools for you.