What is ValiPort?
ValiPort is a validation system that makes mobile financial transactions more secure.
POPI COMPLIANT
Without accessing personal information, this system constantly assesses customer details to ensure the accuracy and validity of data and transactions.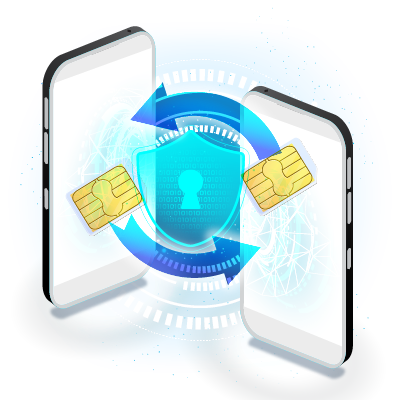 Minimise The Risk Of Fraud
The risk of fraud during mobile number porting and SIM swaps is high, but difficult to combat.
ValiPort offers real-time checks to assess the risk of a transaction, factoring in information such as the age of the SIM, how long it's been in the current device, the device location, is it on a blacklisted network or in a blacklisted country, and the length of time it has been on the current network.
This information is used to ascertain a risk factor that dictates whether a transaction will be processed or not.
FinTech
Financial institutions must be able to deliver an easy to navigate, a seamless digital platform that goes far beyond a miniaturised online banking offering.
~ Jim Marous
ValiPort serves to keep your customers safe
We offer a single solution that effortlessly integrates multiple communication channels for the ultimate cross-channel experience.
Reduce fraud on mobile transactional banking on Card Not Present transactions.
Fraud prevention on intercepting OTPs through Mobile Number Porting and SIM swaps
Up-to-date and accurate data on SIM swap and ported numbers
The real-time system ensures the parameters returned are current
The full ValiPort® solution retrieves information in real-time directly from the signalling network and calculates the age of the information.
Utilizing patented TruTeq technology, ValiPort can perform scans on all the MNOs in a country at the same time to determine if the MSISDN exists on more than one network at once
Contact Our Team