What is Mobile ID?
A safe and secure system allowing customers a fast and seamless online experience when shopping or transacting with your business.
SECURE CHECKOUT
eCommerce businesses that make use of Mobile ID services reduce friction during the shopping process. A faster and more secure checkout means more customer conversions.
ONLINE SECURITY
Mobile ID systems also protect businesses against illegal online activities thereby reducing fraud and saving themselves money.
SEAMLESS TRANSACTIONS
Many of the Mobile ID verification features run quietly in the background without disturbing the shopping experience or placing unnecessary obstacles in the way of a transaction.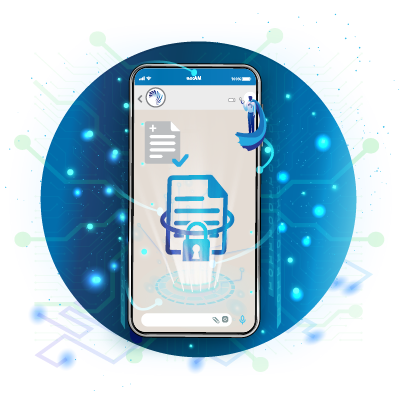 Protect Your Customers
In the health and finance sectors, the protection afforded to consumers is considerable.
Mobile ID systems allow the safe transfer of medical information and update of medical records, banking information, financial portfolios, and more.
Mobile ID
Without big data, you are blind and deaf and in the middle of a freeway.
~ Geoffrey Moore
Mobile ID services are now an essential part of any online business
We can assist you on the road to:
Faster and smoother online checkout processes.
Autocomplete forms with securely held data for quicker interactions.
Increased turnover from mobile traffic.
Secure financial and banking transactions.
Improved customer service and enhanced data security.
Contact Our Team