What is MobiServ?
MobiServ from Cellfind provides an innovative platform linking you to all of our APIs and services.
NO CODE KNOWLEDGE REQUIRED
The benefits of this online platform are extensive, especially since there is no requirement to understand how to code the experience that you need.
ELIMINATE THE NEED FOR ADDITIONAL SOFTWARE
MobiServ is designed according to the REST principles (RESTful APIs) which have been created to take advantage of existing protocols such as HTTP. This eliminates the need for additional software when crafting communications based on your business needs.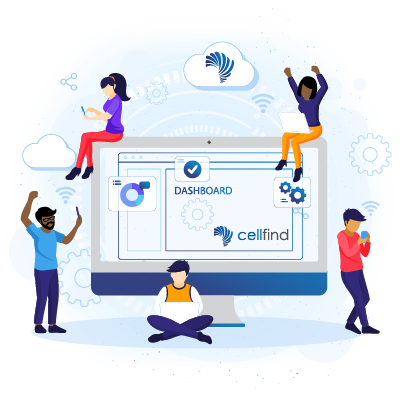 Meet Customers' Diverse Needs
Cellfind's MobiServ platform is a flexible one, with the ability to handle multiple types of calls and formats allowing you to meet the diverse needs of your customers no matter which platform they prefer.
Online Marketing
Don't push people where you want them to be; meet them where they are.
~ Meghan Keaney Anderson, VP Marketing, Hubspot
MobiServ allows you to manage the highly personal needs of your customers
Be a versatile and interactive business using our existing online platforms which:
Integrate with your existing systems seamlessly
Make use of your customer's preferred messaging platform
Work with USSD, SMS, WhatsApp, prepaid vouchers and more
Build unique messaging experiences for their apps or websites
Talk to certain backend services as required
Allow you to click on any core service that you require with dynamic form builders
Contact Our Team