What are Mobile Documents?
Mobile documents can be payslips, invoices, statements, or any other personalised documents delivered electronically to any mobile device. These systems are set up and integrated with your business processes in such a way as to ensure that sensitive data is never accessed by unauthorised users, and the entire process can be automated.
miSTATEMENT
Mobile statements and invoices shorten the payment cycle as each person's information is accurate, delivered timeously, and automatically tracked. The advanced reporting tools keep your business compliant from a legal perspective.
miPAYSLIP
Mobile payslips can also be generated behind the scenes and sent out securely to the right people at the right time with your company branding if required.
E-SIGN
Online and mobile documents that require a signature can be managed without the trouble of downloading, printing, and resending; it is all done seamlessly online with the required date and time stamps to keep it legal.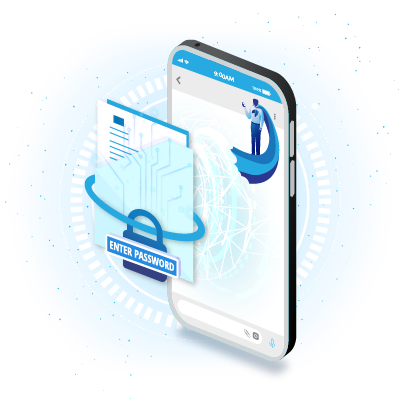 Simplify Your Workflow
Mobile documents are the logical solution for any business size, and the perfect tools to simplify processes, maintain secure data, and reduce costs.
Additionally, working towards a paperless business enhances your 'green' credentials and helps to reduce your carbon footprint.
Mobile Revolution
What if the next mobile revolution is all about real-world and context-driven experiences — individual needs that are taken care of through mobile, making our lives easier and more seamless?
~ Elad Natanson; writing for Forbes in 2017
Mobile documents will streamline and simplify your business
Experience these benefits today:
Instant tracked delivery of all documents with date and time stamps.
Branded products to suit your audience.
Save on printing and paper costs.
Stay compliant.
Personal data is securely managed behind the scenes.
Mobile users don't need to install any third-party software to open documents.
Automated delivery systems can be pre-scheduled for time and convenience benefits.
Contact Our Team