What is Bulk MMS?
Bulk MMS provides the perfect vehicle for sending high-impact multimedia messages to subscribers. Whether your message is enhanced with video, audio, graphics, or animations, this service is certain to boost your engagement rate
EASY TO GRASP
Statistics show that simply adding a video to a marketing message increases customer understanding of your product by 74% while increasing the chance of making a sale grows by 64%.
UNCOMPLICATED
Multimedia messages also serve to simplify complex messages and financial documentation into a user-friendly format.
ENGAGING
MMS allows for longer subject lines to capture your audience's attention.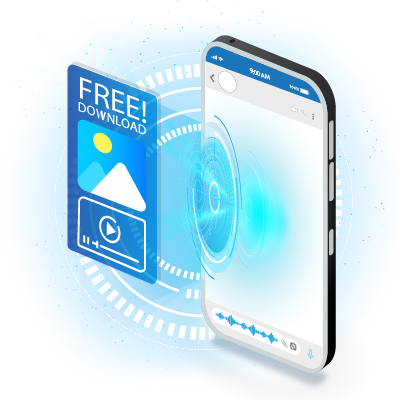 Free To Consumers
As with sending an SMS, MMS messages are free for the consumer to access. Without the hurdle of data or wi-fi access, this means you can reach more people with your simple and effective message.
Mobile is full of exciting technologies, and approaches that can help us transform how we teach, work and learn.
~ Geoff Stead
MMS is vital in enhancing customer communication in any business
Our MMS packages come with a host of benefits:
Immediate and long-lasting impact on the consumer
Visual branding is made simple
Higher return or acceptance rate, especially when used to deliver financial documentation
Standard rate, premium, and reversed bill options
Full tracking and reporting available
Choice of payment options: post-paid or prepaid
Reliable delivery to all major networks
API allows for simple integration into your existing systems
Contact Our Team