What is Omnichannel?
Omnichannel marketing makes use of multiple platforms to ensure that your message reach is as extensive as possible.
VIRTUAL NETWORK
Most customers use a variety of channels to educate themselves or to make a purchase. Being present where they are and offering the right information that satisfies them at the right point in their journey closes the loop and makes your business the obvious choice.
HAND-HOLDING EXERCISE
Omnichannel focuses on the entire customer journey, from information to purchase to after-sales service. A satisfied customer will come back for more – just another excellent reason to employ omnichannel commerce in your business.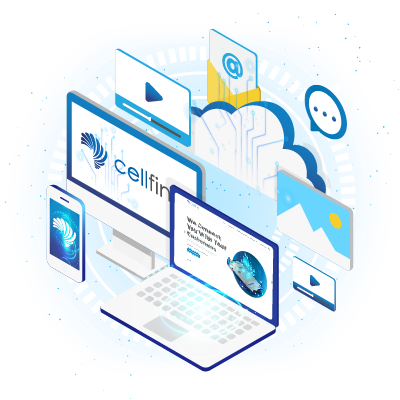 Cover All Your Bases
With so many information channels available, it makes good business sense to cover as many of your bases as feasible and make sure that you are wherever your customer is.
One of our biggest marketing challenges is to scale our programs for the unengaged. Mobile brings all channels together, online and offline. There is an unprecedented opportunity to harness this amazing network for top-of-the-funnel messaging.
~ Melinda Krueger; WI-based senior marketing consultant at ExactTarget.
Omnichannel marketing can create a virtual network for your ideal audience
We know exactly how to assist you in harnessing the power of omnichannel for your business.
Use each platform to make the best out of its unique offerings
Serve the right information to the right audience at the right time
Link up all channels for a seamless customer experience
Integrate mobile services such as USSD, MMS, and WhatsApp Business into your customer journey
Collect extensive and accurate customer data
Increase traffic and sales the smart way
Create brand advocates from happy customers
Contact Our Team