What is Flow Builder?
Flow builder takes the complex mix of communication channels available to consumers and channels them into one messaging platform for businesses.
ONE INTEGRATED UMBRELLA
Considering that each channel and social platform will have its own interface and behaviours, it makes sense to consolidate these under one integrated umbrella.
INSTANT TWO-WAY MESSAGING
Over 50% of customers are more likely to shop with a business that supports instant two-way messaging. Therefore, a company that facilitates this and makes it a pleasure to contact them will enjoy happy customers and repeat business.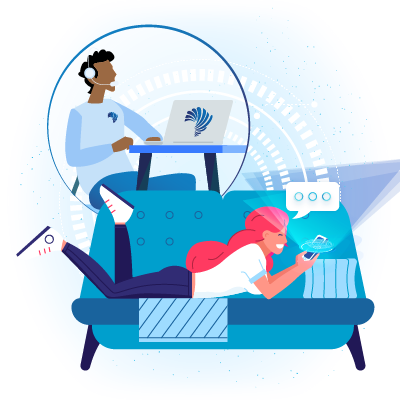 Reach Customers Wherever They Are
Communicating with your customers wherever they are, invites more meaningful interactions and personal connections
Tech will transform from something we actively use to a more seamless integrated experience that is 'on' all the time.
~ Daniel Bæk, Co-founder of Nodes
Flow Builder offers a single solution that effortlessly integrates multiple communication channels for the ultimate cross-channel experience.
Partnering with Cellfind offers the following benefits of Flow Builder as it applies to your business
Integrates with your existing communication systems
Make use of your customers' preferred messaging platform
Channels asynchronous communications for enhanced customer service
Supports instant two-way messaging between your customer and team
Focus on the right message for each demographic on the channel they're most comfortable with
Make use of valuable insights gained from accurate reporting data
Contact Our Team