Did you know that the average person checks their mobile phone once every four minutes in America? Reaching your potential customers through their phones makes so much sense.  And using QR codes is an excellent way to get it right!
QR stands for Quick Response. It's like a barcode that you can scan with your phone. The code links to the internet and connects you to an online source of information.
Keep reading to learn how QR codes can enhance your marketing strategies.
The Benefits of QR Codes
How can QR codes benefit your business? In a number of ways! Let's discuss four of the major benefits.
QR codes are:
Versatile
Great at improving customer experience
Easy to generate and display
Effective in boosting your customer engagement
The best thing about this marketing tool is its versatility. Whether your business is big or small, no matter what you sell or the service you offer, you can make QR codes work for you. You can display them online, in your shop, or share them on customer communications.
Another amazing benefit is that QR codes improve customer experience. Since they are so easy to use they add convenience and immediacy to customer interactions with your brand.
QR codes are simple, not just for your customers; they are easy for you too! Anyone can generate one and you are in complete control over how you use them.
Finally, QR codes make your brand more accessible across a variety of online and physical platforms. So, if you want to boost customer engagement, QR codes are one very successful option for doing so.
Quick Response and Short Message Service
If you want to go really big, you can combine QR codes with your bulk and international SMS campaigns. Both QR and SMS are extremely effective ways to get your brand to the people. This approach can help you achieve fantastic results without huge financial implications. In other words, it's cheap and it works.
Here are two ways you could combine SMS and QR codes:
Option 1
You could text QR codes by SMS to the customers you already have. This is a great way to share discounts, product updates, and value-adding content with your loyal customer base.
Option 2
Use QR codes to further develop your SMS marketing list. Simply place the codes around your shop and invite new customers to join your list of subscribers.   
QR Codes and How to Use Them
Let's expand on the benefits a little by discussing how useful QR codes can be.
It's amazing how many things you can use QR codes for. With a little creativity, you can set up your own tailor-made tactics that work for your business. Below are a few possibilities to give you some ideas.
1)   Campaigning
Use QR codes as part of promotional campaigns. This works especially well when you send out discounts by SMS. For example, the texted QR code might direct the customer straight to your website where the discount is automatically applied – so appealing and so convenient!
2)   Gain Followers
You can gain more followers on a social media account by providing a quick scannable option that links straight to your profile. This means there's no risk of a misspelling of your user tag or losing a customer to a similar but different account. QR codes that link to your socials also prevent the worst-case scenario: when a customer can't find your business in a search.
3)   Locator Beacon
QR codes can help your customers find your physical shop. Link directly to your location or Google Maps and customers will know just where to look for you. You could also provide other useful information such as customer support and opening hours.
4)   App Downloads
If your business has an app, you can connect the download to a QR code. This is more convenient because your customers don't have to navigate through an app store. It's a quick and seamless option for expanding your reach.
5)   More Traffic
There's only one justifiable time to be happy about traffic, and that's when it involves your own website. A QR code draws more traffic to your site because it provides instant access to a specific webpage. If a customer wants to look at your offering online, they can find you without really having to look. You can also get them to a specific landing page or product that will hit the right note.
6)   Purchasing
Why limit the ways customers can pay you? Use QR codes at check out for purchasing as an additional payment option. Then, once the payment has been processed you can follow up the transaction with an SMS receipt.
A Quick Response
Do you want to connect with your target audience, reaching them where they are in a meaningful way? Then engaging with them through mobile platforms is a method you shouldn't overlook.
QR codes can boost your engagement with your customers and increase your sales. They can also be a valuable part of your SMS marketing strategy. How you choose to implement these tools is up to you.
Point your phone camera at the code below and follow the prompt on your screen 🙂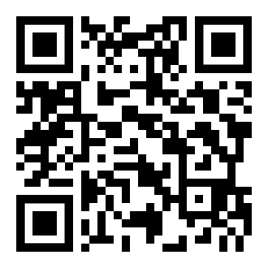 If you'd like to know more, the Cellfind team is ready to help you grow your business!